ENGINE WON'T CRANK
TROUBLESHOOTING
SOLUTION
---

WIZARD MENU

Ensure that the vehicle is parked on a flat surface, and the ignition is OFF. Prevent the vehicle from moving by pulling the parking brake lever and blocking the wheels with chocks.
TURN HEADLAMP SWITCH ON.
DO HEADLAMPS ILLUMINATE?
WHEN KEY IS TURNED ON, ARE INSTRUMENT PANEL LIGHTS ILLUMINATED?
LOW BATTERY VOLTAGE.
JUMP START VEHICLE.
LEARN MORE ABOUT PROPER JUMP STARTING PROCEDURE.
TURN KEY OFF. PRESS AND HOLD ODOMETER RESET BUTTON FOR AT LEAST 10 SECONDS.
THEN, TURN KEY ON AND RETRY STARTING ENGINE.
DID ENGINE START?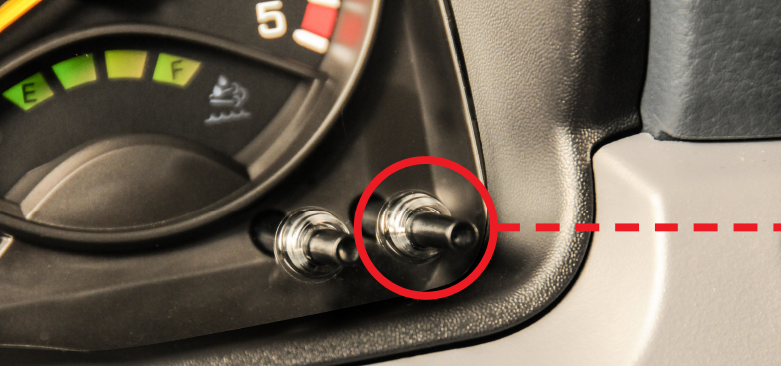 ISSUE RESOLVED